Miso juha je tradicionalna japanska juha koja se sastoji od temeljca u koji se umiješa omekšana miso (pasta od fermentirane soje). Osim toga, stavljaju se drugi sastojci po ozboru, razno povrće, tofu, alge, itd., koji se mogu dodati ovisno o regionalnim i sezonskim receptima i osobnim željama. U japanskoj kulturi ishrane, miso juha je česti obrok na dnevnom meniju.
Miso sadrži probiotik koji podržava prirodnu ravnotežu dobrih bakterija u crijevima, pospješuje probavu i jača imunitet.
Po japanskom običaju, sastojci se biraju prema godišnjim dobima što daje različite boje, teksture i okus juhi. Često se kombiniraju mladi luk i tofu, sastojak jakog okusa pomiješan sa sastojkom blagog okusa. Kombiniraju se i sastojci koji plutaju, poput wakame alge sa sastojcima koji tonu, poput krumpira. Dodatci mogu uključivati gljive, krumpir, morske alge, zelene listove, luk, mahune, škampe, ribu, školjke i narezani daikon. Preuzeto sa…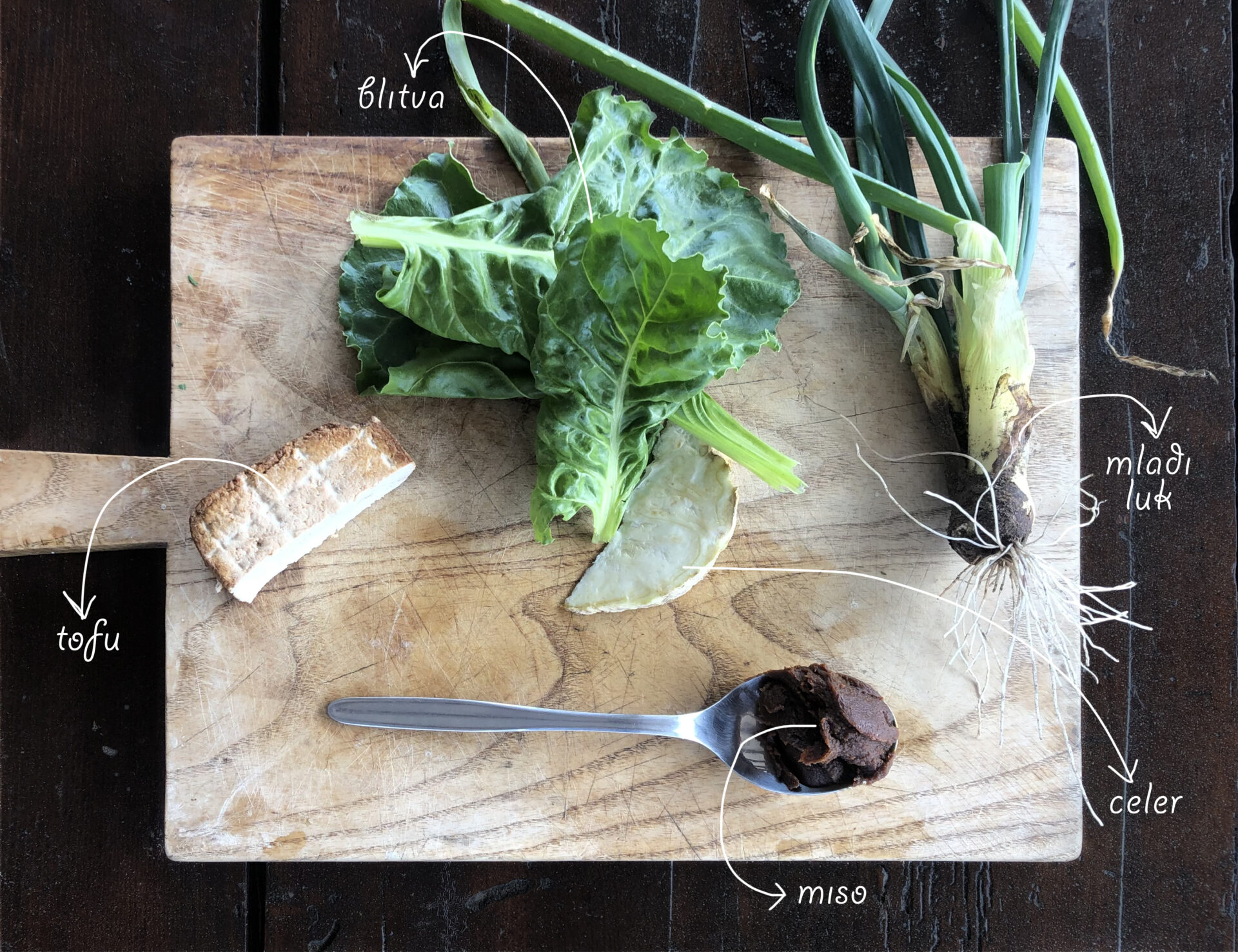 Proljetna miso juha
Miso juha originalno ima samo par sastojaka, tu jednostavnost sam nastojala zadržati te sam također po japanskoj tradiciji prilagodila juhu godišnjem dobu i sastojcima koji su mi dostupni. Ubrala sam mladi luk i blitvu iz vrta u ožujku na otoku Biševu. Pošto nemam spreman povrtni temeljac dodala sam komad celera koji sam izvadila iz juhe prije serviranja. Meni je draže miso pastu umješati nakon kuhanja kako bi bakterije nastale fermentacijom misa ostale žive. Pošto se miso može staviti u skoro bilo koju povrtnu juhu, često ju radim. Miso juha je brzo kuhana, a jako zdrava zato je volimo.
Miso juha uvijek prija, otvara apetit, hrani stanice, jača imunitet, poboljšava crijevnu floru i brzo se pojede.
SASTOJCI
– jedan mladi luk
– komadić celera ili peršina
– komad tofua
– par listova blitve
– komadić đumbira
– maslinovo ulje
– žlica miso paste
količina za dvije osobe
PRIPREMA
Nasjeckani mladi luk kratko okrenem na vrućem maslinovom ulju.
Zatim dodam tri šalice vode (cca), malo soli, celer u komadu i komadić đumbira. Ostavim kuhati 10 minuta. Nakon što je celer omekšao izvadim ga skupa s komadićem đumbira te u juhu dodam na tanke trake rezanu blitvu i kockice tofua. Kuham još 5 minuta pa gasim vatru, izvadim par žlica juhe u koje umiješam miso (da se otopi) i vratim u juhu, sve promješam. Serviram dok je vruća. Za ukras može se posuti žlicom poprženog sezama.
Related Posts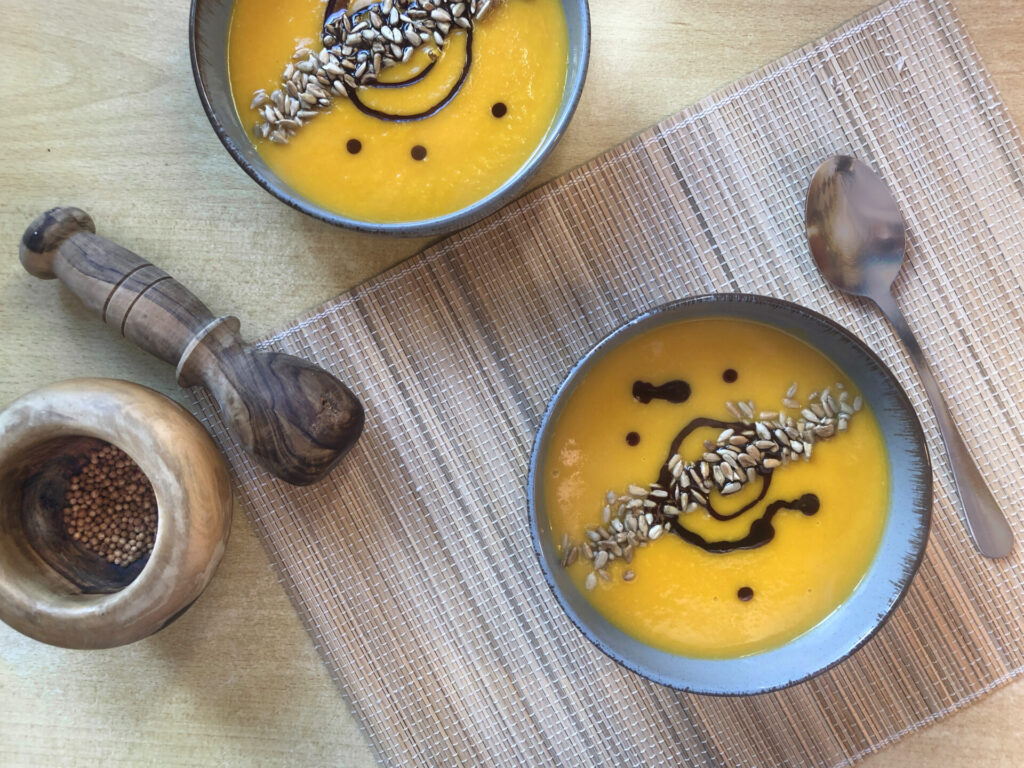 Zbog nutritivnih sastojaka preporučuju da se zimi grijemo uz tople juhice od buče. Iznimno je zdrava i hranjiva namirnica, puna vitamina i minerala antioksidanata, vlakana i lako probavljivih ugljikohidrata. Ako ju spremamo po ovom receptu budi probavnu vatricu i zagrijava nas iz dubine. Buča je kraljica i za svoju priredbu ne treba puno pomagača, malo podloge i dobrih začina koji će naglasiti njeno bogatstvo.
Read more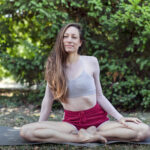 Tena Rebernjak
11.02.2023.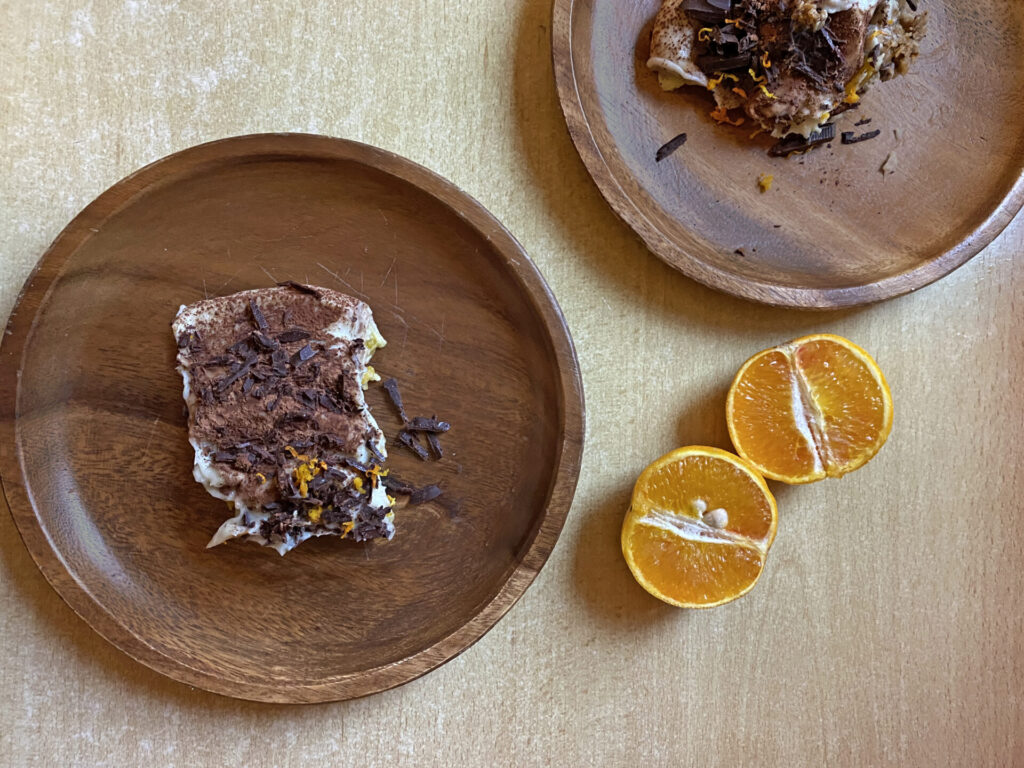 The combination of orange and chocolate gives a Jaffa association, besides that this cake has little to do with Jaffa.
Read more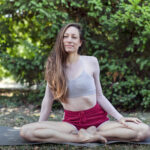 Tena Rebernjak
28.01.2023.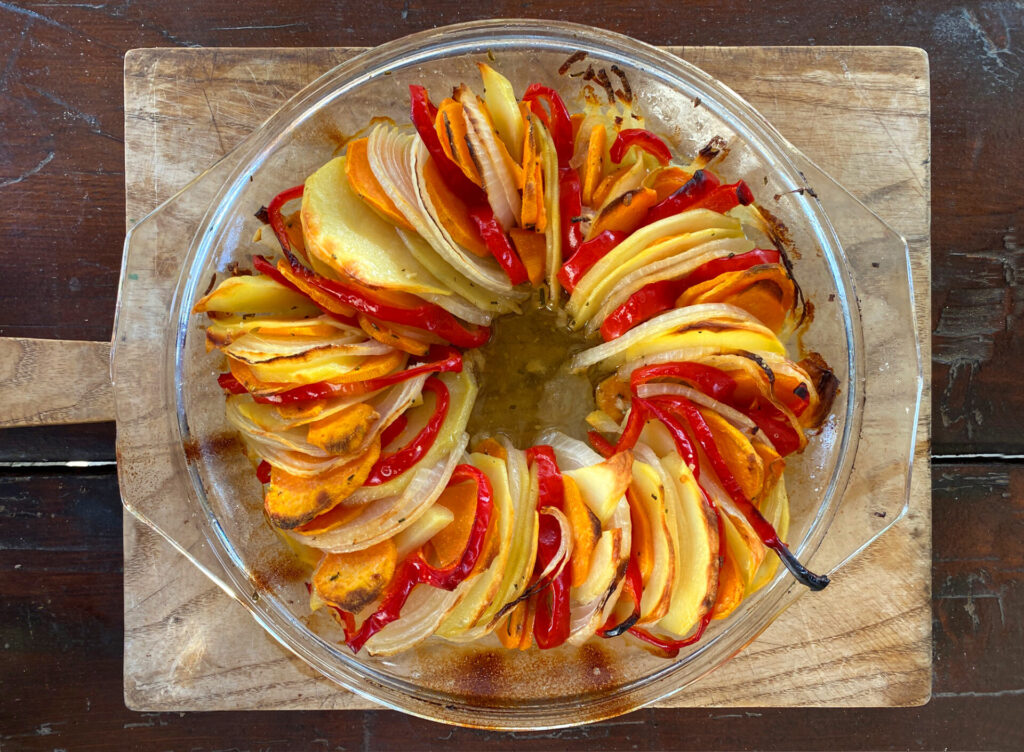 Ratatouille nam je poznat iz crtića o mišu kuharu, u originalu ima malo drugačije sastojke no ja sam posudila ideju
Read more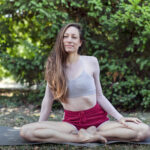 Tena Rebernjak
11.10.2022.