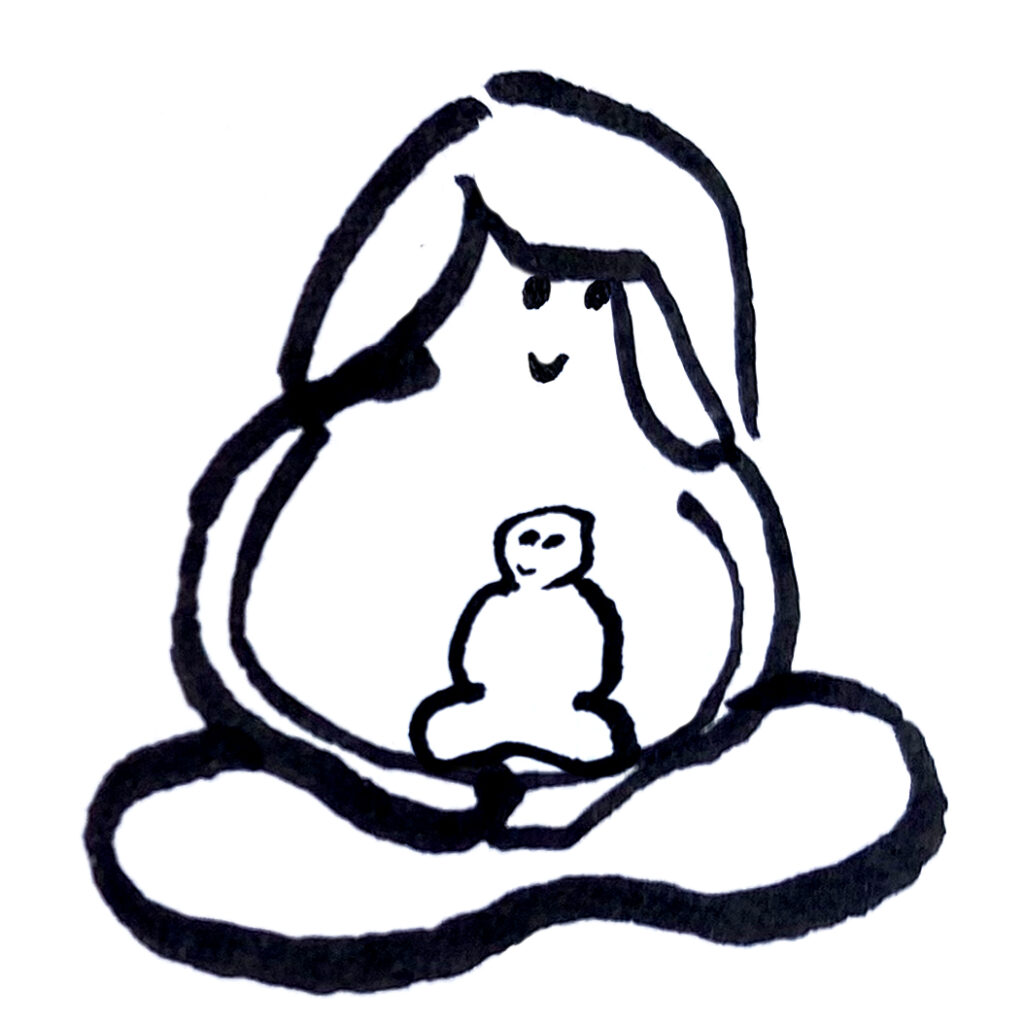 Happy momy, happy baby
Prenatal yoga with Tena and Izabela, online and live
Dear pregnant ladies, join us regardless of the stage of pregnancy and previous experience with yoga.
Regular prenatal yoga classes include breathing exercises, customized strength and stretching exercises, relaxation time, self-massage and meditation. We try to answer the needs and questions you have and practice so that this special period can pass more easily and more beautifully. The classes deal with topics that are common problems in pregnancy, such as lower back pain, constipation and the appearance of hemorrhoids, closing the chest forward, fatigue, anxiety, etc. During the classes, we will go through yogic practices that we use to prepare for birth and connect with our baby. Our students are included in an internal support group, where we advise and support each other.
Two classes of prenatal yoga per week:
– Tuesdays at 10:00 a.m. with Izabela, live and online
– Thursdays at 10:00 a.m. with Tena, only online
We send recordings for both classes to you. The monthly membership fee for two classes a week is 50 euros.
A healthy and vital pregnancy is the key to a healthy mother who has strength and energy for childbirth and the needs of her new baby.
We are led by an experienced long-term yoga teacher with extensive experience in working with students of various needs. We have both completed numerous educations in the field of yoga, therapy, bodywork techniques, meditation, and have a diploma in Prenatal Yoga. We are happy to host every pregnant woman and new mother and, in conversation with you, we adapt the hours to the needs of the group.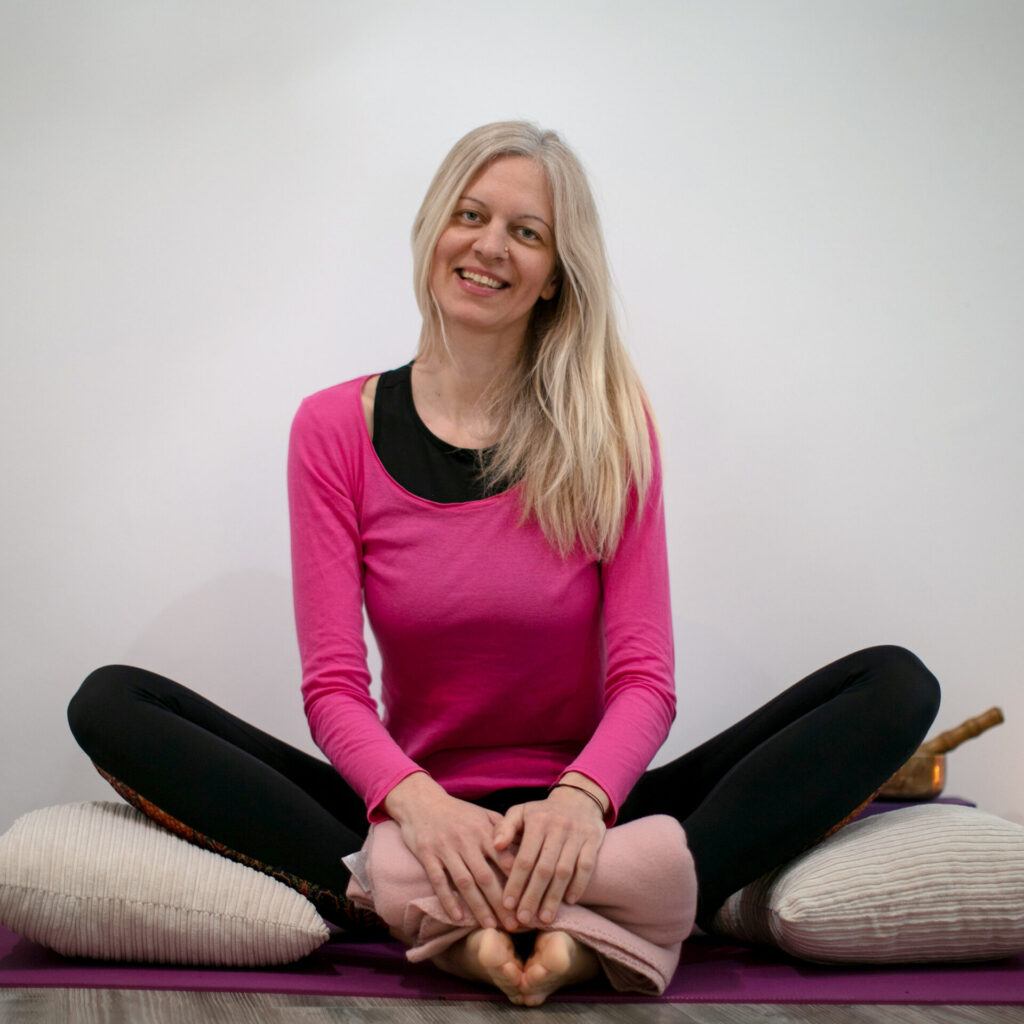 Izabela Marić
Hello, my name is Izabela and I am a certified yoga teacher (RYT200, RYT300, RYT800), yoga therapist (RYT200) and certified holistic life coach by the Radiant Coaches Academy in the USA. I am the founder of Verbasana yoga studija in Zagreb.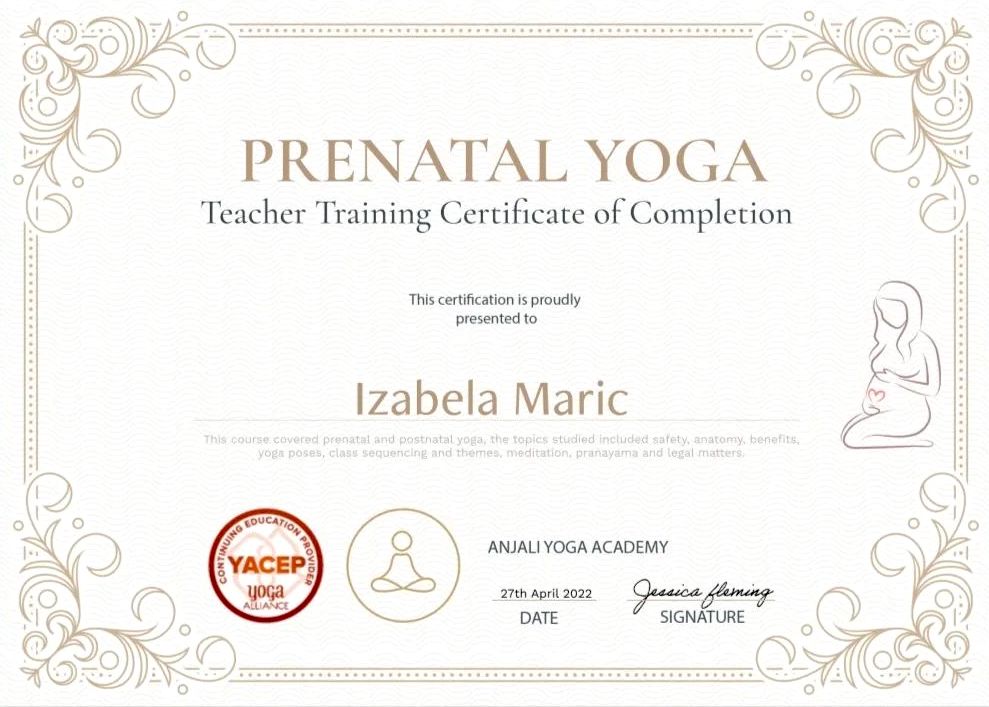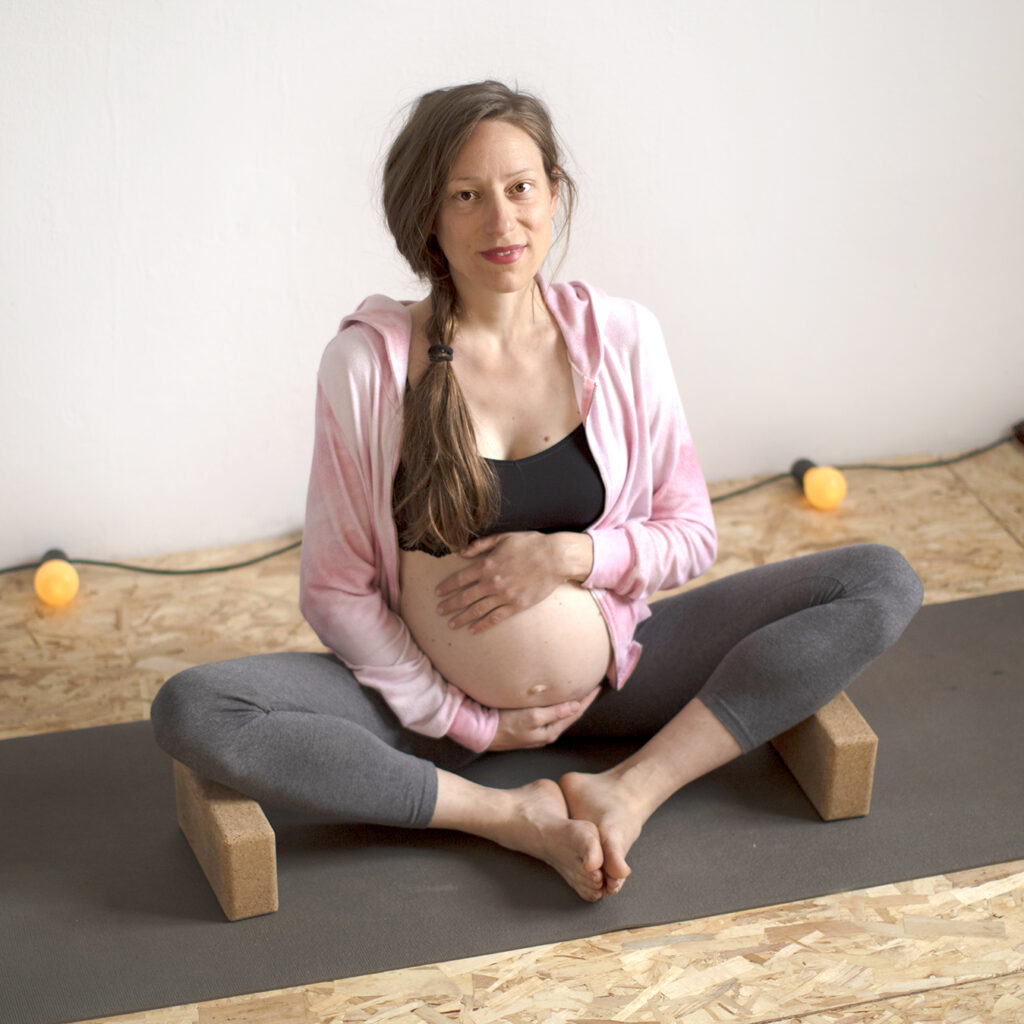 Tena Rebernjak
I completed the training program for a yoga teacher (RYT 200) at the GaiaYoga school in 2012. I completed further education for a yoga teacher (RYT 500) at the Divya yoga center in 2017. Over the years, I attended many workshops and courses of world-famous yogis and many bodywork techniques courses. More about me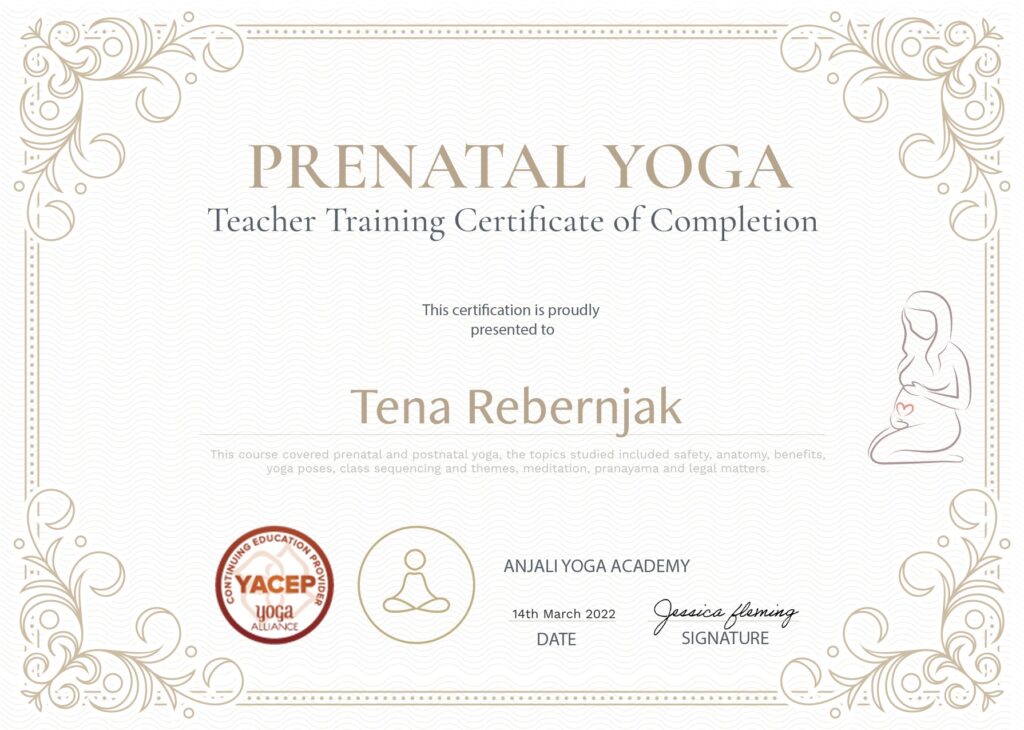 Benefits of Prenatal Yoga
Improves digestion, circulation and breathing capacity.
Keeps the body healthy and strong
Prepares us for childbirth.
Reduces anxiety.
Can relieve symptoms of nausea and fatigue
Relieves pain.
Offers support and advice.
General instructions for exercise during pregnancy
First of all, it is necessary to have approval from the gynecologist that the pregnancy is normal and that there are no obstacles to exercise.
Listen to your body and your limits.
Do not overheat.
Make sure you never run out of breath.
Avoid positions in which the abdomen is squashed or squeezed.
Don't jump.
Don't do balance poses if you are unstable.
You are aware that you exercise at your own risk.
How to join the program?
Fill out the registration form and agree to our terms.
Contact us at

[email protected]

mail to register and reserve a place.
Pay the monthly membership fee of 50 euros and send us a confirmation of payment by email.
After visible payment, you will receive links to online classes that you can join live or practice with a recording.
Benefits of the monthly
membership fee
The monthly membership fee package for Prenatal yoga includes 2 classes of online yoga per week and recordings of those classes, which we send to you by email after the class.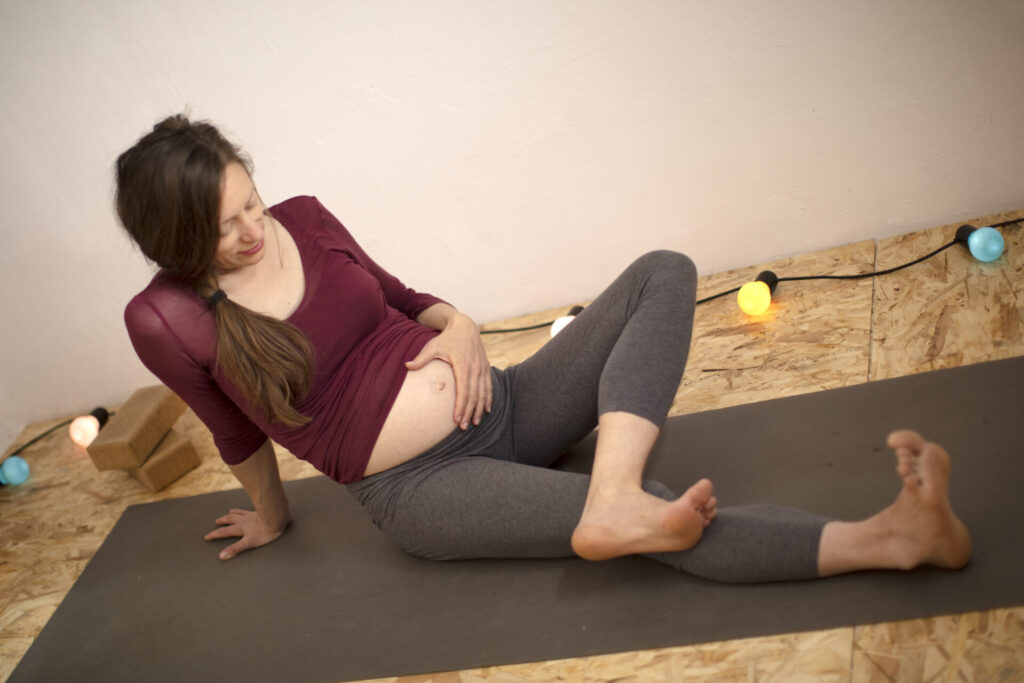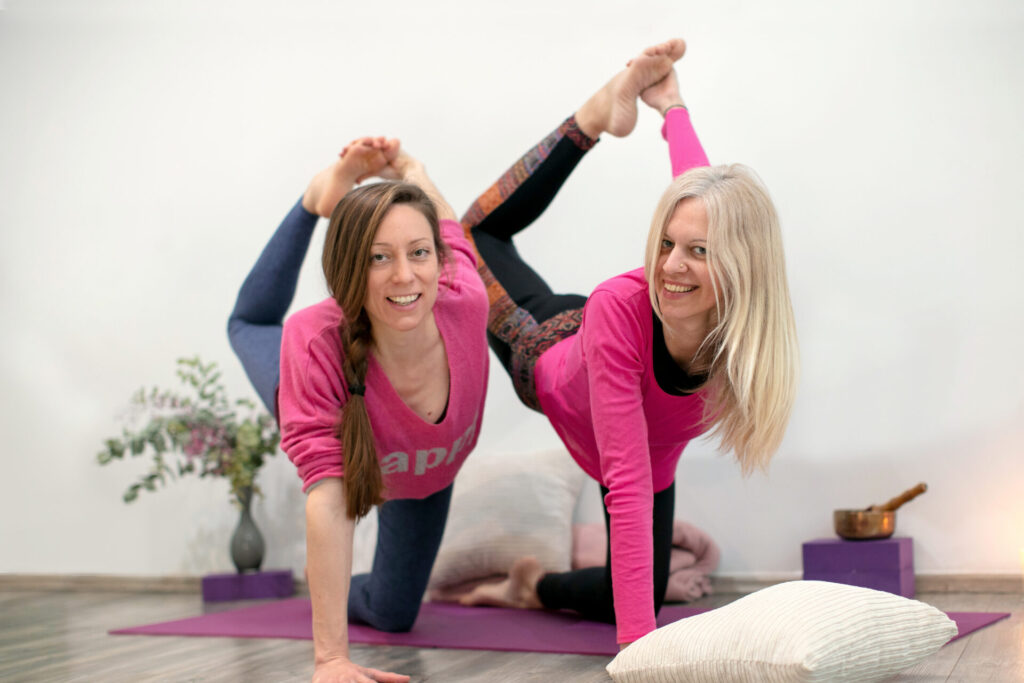 Loving yoga
The magical power of yoga is in breathing and it is the same in pregnancy yoga. We take care of a lot of conscious breathing deep into our body, we breathe slowly, calmly, purposefully all the way to the organs, into the lower back, to the baby. We can touch a part of the body or our condition with the breath. Every pregnant woman is special and every pregnancy is different, that's why it is important to develop immediate body awareness to understand oneself and prepare for childbirth and motherhood. Regular yoga during pregnancy will give us an excellent ratio of flexibility, strength and relaxation that we need.
All pregnant women are invited to participate in this online prenatal yoga program, regardless of your previous experience with yoga. Learn to listen to your body but let us know if you have health issues why you joined yoga or if there is anything special we need to pay attention to during the class.
Together we are going through the brightest days of the pregnancy, join us, Izabela and Tena.
Kukovi i puštanje u zemlju
Prenatal yoga - Lopatice i ramena
Prenatalna yoga - Osnove yoge