Welcome
to tena yoga program of online yoga classes and yoga events
---
Join my online yoge program where I regularly guide you through the practice of yoga and meditation. Stay motivated, healthy and happy by using intelligent and practical yogic methods to maintain a healthy body and mind. Join me at any time regardless of your previous yoga experience. Subscribe to my YouTube channel for many yoga class videos! Share with friends, exercise regularly, breathe, learn and see what is useful for you.
In 2023, every month on online yoga we are covering a different yogic topic. Topics connect therapeutic yoga with mindfulness and meditative contemplations.
NEWSLETTER

Read the news for March:
Prvo kisik onda šećer
Practice yoga with recordings of all classes from February on the topic: "Open chest and heart", request them at [email protected]
Impressions of the participants on the topic of the month:
"Your lecture today, opening a new month of practice, is so inspiring and magical. Magical because we believe that we can overcome everything, be better and see only the good in others, as you say." Branka
"It was great, personally very usefull for me because I have a strong tendency to hunch over, and I'm tired of sedentary work, so things like this are always great for me. Every class is really wonderful, you always have something nice to say, to warm the soul and body. :)" Martina
"This topic was great for me and I really liked all the exercises. My upper back is generally problematic and hurts occasionally, and I really like how you connected it to opening the heart. I have not linked the two until now. I feel a change in my back and I perform some exercises myself whenever I feel that I am a little stiffer.
I look forward to the new topic and the new month :)!" Iva
What is yoga?
We consider yoga a complete discipline, because through our own experience we see how the body affects the mind and vice versa, we see how all systems constantly communicate with each other.
Body positions are triggers for emotional and mental states – sometimes they are difficult and we begin to think that we cannot bear it, sometimes they are pleasant and we think that they will never pass. With yoga, we seek balance and alertness to immediately know that all feelings are transitory. The practice of body movements and postures with the breath helps us develop useful qualities such as maintaining stable attention, the center of gravity in our body, peace and composure… Yoga prepares us for the challenges that life brings every day.
The path of yoga is slow and gradually changes us, by understanding ourselves we develop patience for others and remain mindful with the challenges that life brings. True transformation comes from love and joy, not guilt and rigidity. Read more…
Tena Yoga Youtube channel
A large collection of yoga videos
---
0
Youtube channel subscribers
Events
yoga events I'm hosting and participating in
---
Monthly Membership
Choose an online yoga package for yourself
---
WORDS OF PARTICIPANTS
Thank you for the nice feedback and thank you for practicing with me
---
Super ti ide! Svaka cast! Bas me veseli vidjeti kako si postala pravi pedagog! Jos uvijek imam sjecanje nasih prvih satova u Palmoticevoj, koji su bili divni... no od onda si stvarno došla na jednu sasvim novu razinu. :) Bas se veselim vjezbati s tobom.
Upravo smo odvježbali! Divan je sat! Hvala ti puno što si nas se sjetila :))) Evo mamu si opet satrla i ganula.
Hej Tena, Puno ti hvala što si našla vremena za odgovoriti i za svu mudrost i suosjećanje pri pisanju. Inače se to baš osjeti kod tebe, pri tvojim satovima i podučavanju, to je baš lijepo.
Draga Tena, Odvježbam kad god stignem, teme su mi sjajne i često puta mi bude žao kad nešto propustim, ali ne stignem sve..  
Puno mi znači vježbanje, baš budem smirena cijeli dan, ili bar veći dio dana, i manje se derem na djecu
Sve što napraviš mi je korisno. Primjećujem veliki napredak na tijelu... Puno pozdrava
Draga Tena, evo da se javim sa par riječi... Vježbam svaki dan, najčešće ujutro... Nađem vremena i za meditaciju. Nakon ovih skoro mjesec dana osjećam velike promjene u tijelu, kako fizičke, ali prvenstveno psihičke. Pozitivno djelujete na mene, sa svojim porukama i imam osjećaj da se konačno vraćam doma. Veselim se našem druženju
Draga Tena, Nakon odrađenog tvog sata od srijede, po treci put :), imam ti potrebu reći da su mi prekrasni tvoji satovi, način vođenja, objašnjavanja, započinjanja i završavanja. U ovo zoom doba cini mi se da može biti ljudski cuti neki feedback, pogotovo kad je od srca. Uživam u svakom satu, i nekako doživljavam svaku asanu kao prisjećanje vise nego učenje. Zanimljivo bas.
Latest on the blog
SHORT ARTICLES ON VARIOUS TOPICS RELATED TO YOGA AND MEDITATION
---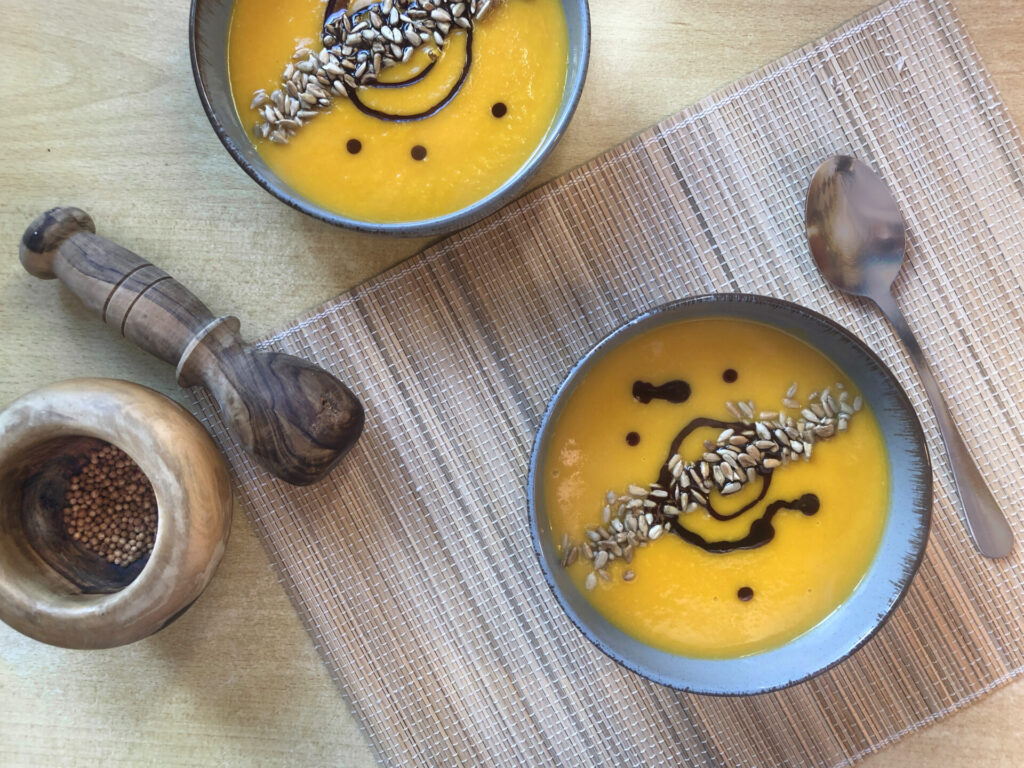 Zbog nutritivnih sastojaka preporučuju da se zimi grijemo uz tople juhice od buče. Iznimno je zdrava i hranjiva namirnica, puna vitamina i minerala antioksidanata, vlakana i lako probavljivih ugljikohidrata. Ako ju spremamo po ovom receptu budi probavnu vatricu i zagrijava nas iz dubine. Buča je kraljica i za svoju priredbu ne treba puno pomagača, malo podloge i dobrih začina koji će naglasiti njeno bogatstvo.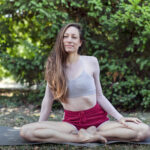 Tena Rebernjak
11.02.2023.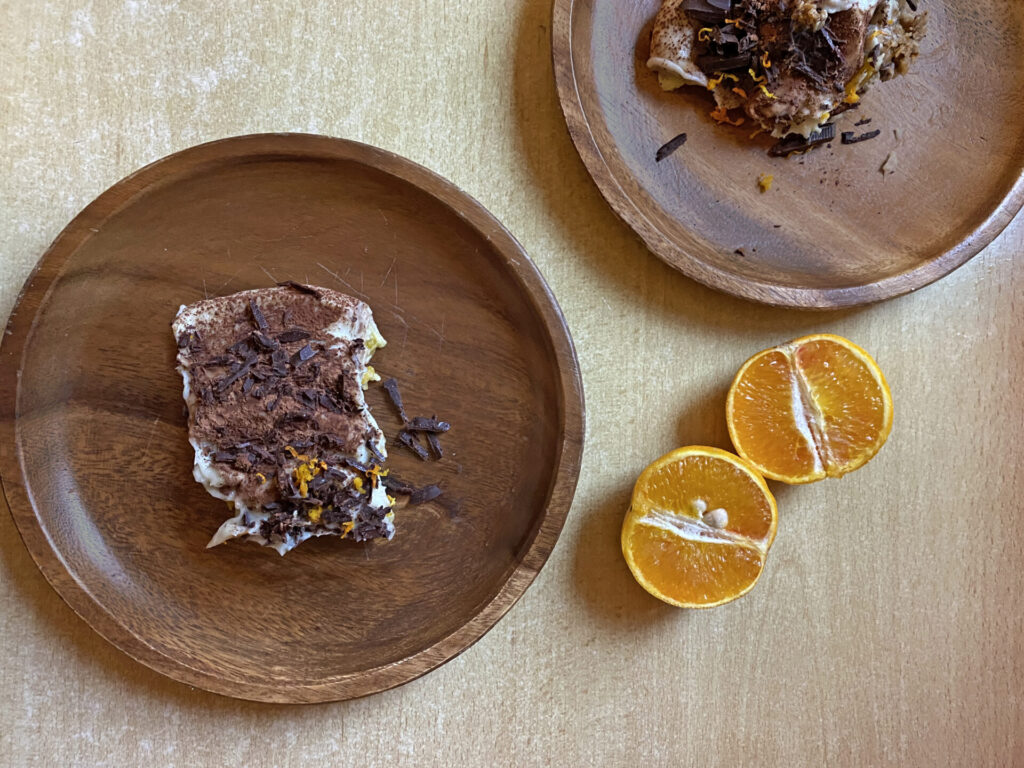 The combination of orange and chocolate gives a Jaffa association, besides that this cake has little to do with Jaffa.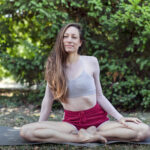 Tena Rebernjak
28.01.2023.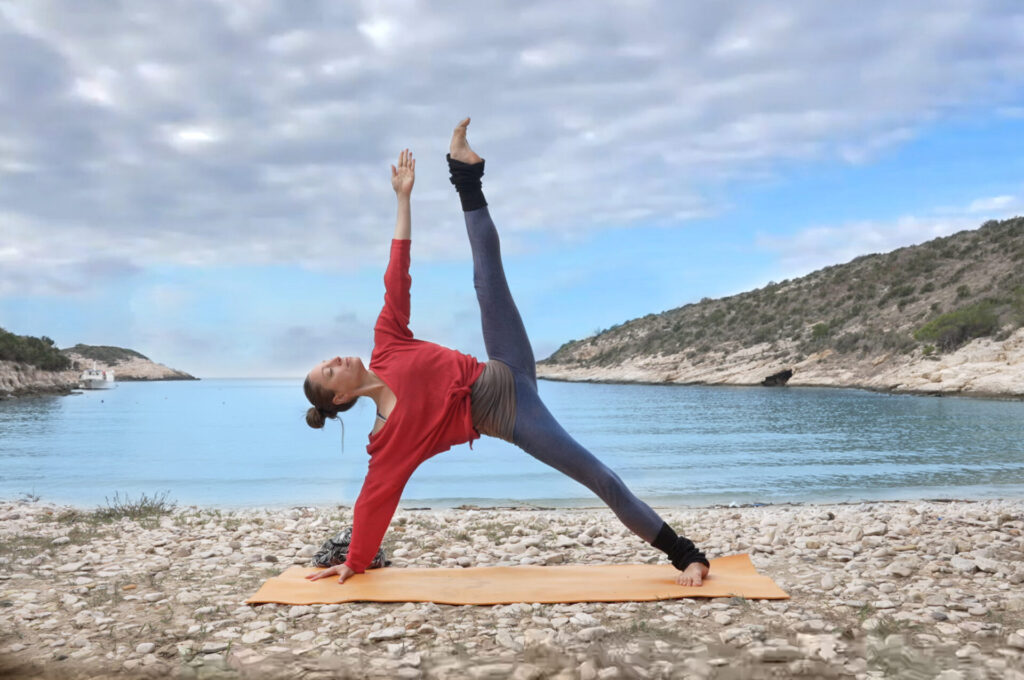 Mindfulness is a way of being, seeing, existing that we practice through meditation. The word mindfulness comes from the Buddha's eightfold path from the term Samma sati, which means "remembering correctly", "remembering to observe", "maintaining awareness". Right means with the right intention, so that we don't allow "poisonous" states of mind to take over.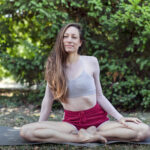 stjepan.tafra
22.01.2023.