Najjednostavnija juha od buče
Nekoć je bila hrana za svinjice, a sada ju veličaju zbog nutritivnih sastojaka i preporučuju da se zimi grijemo uz tople juhice. Buča je iznimno zdrava i hranjiva namirnica, puna vitamina (A, K, C, E, B) i minerala (željeza, magnezija, kalija), antioksidanata, vlakana i lako probavljivih ugljikohidrata. Smanjuje upalne procese, poboljšava imunitet i probavu, odlična je za kožu, kosu, oči i dug osjećaj sitosti. Ako ju spremamo po ovom receptu budi probavnu vatricu i zagrijava nas iz dubine.
Buča je kraljica i za svoju priredbu ne treba puno pomagača, malo podloge i dobrih začina koji će naglasiti njeno bogatstvo.
Voli jako puno luka pa zato stavimo veliku glavicu i možda par češnja češnjaka te samo manji komad bijelog korjena – celera ili peršina. Meni mrkva ne paše uz buču, sačuvajte ju za bilo koju drugu juhicu. Od začina idu Kumin, korijander i po izboru malo muškatnog oraščića i đumbira – ako želite da je malo pikantnija dodajte više đumbira i juhica će bolje probuditi probavne sokove. Koristim buču koju imam, meni su sve ok za juhu iako su one veče sorte obično bolje pečene, sa Hokaido i Muškatnom ne možete fulati. Juha ne može biti jednostavnija, brža i zdravija za jesen i zimu.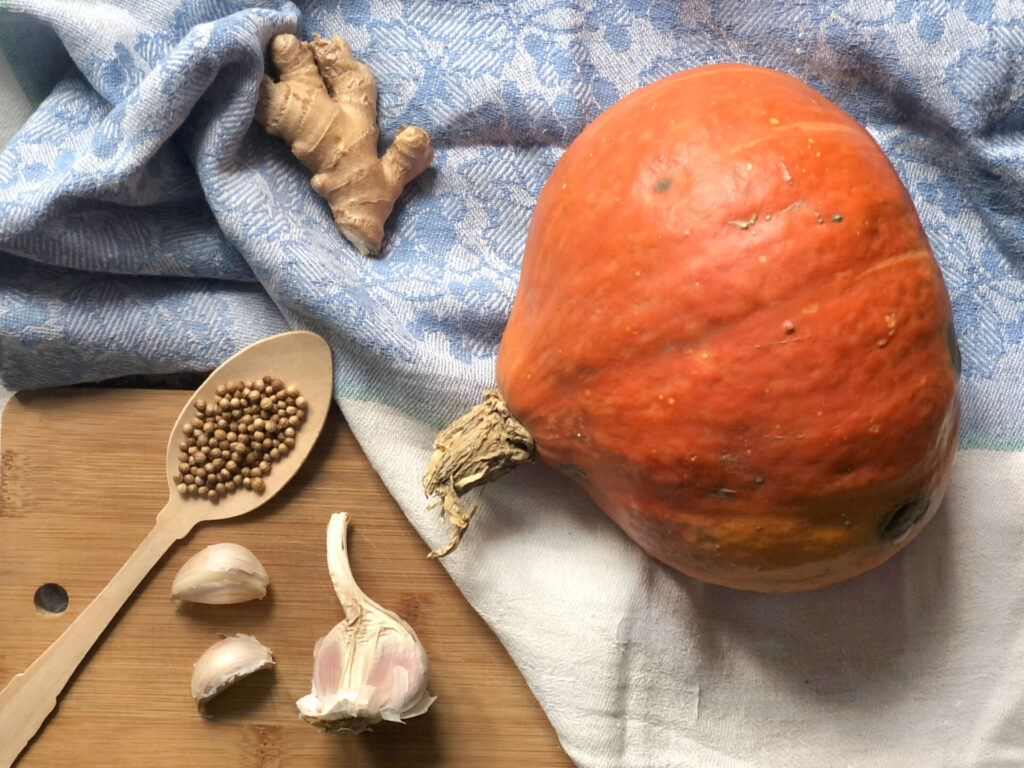 SASTOJCI
– buča oguljena i rezana na kockice, oko dvije šalice
– velika glavica luka
– dva češnja češnjaka
– komad korjena peršina ili celera
– kumin, pola male žličice
– korijander, pola male žličice
– muškatni oraščić, po želji
– svježi đumbir, žličica
– sol, mala žličica
– suncokretovo ulje

PRIPREMA
Na suncokretovom ulju kratko popržim luk i češnjak rezane na srednje velike komade. Nakon 5 minuta dodam kumin i korijander u prahu malo muškatnog oraščića i đumbir na vruće ulje s lukom. Promiješam par puta da se začini potenciraju, što znači da se zapeku samo toliko da puste aromu, ne smiju izgorjeti. Onda dodam korijen peršina rezanog na kockice, buču na kockice, sol i vode tako da prekrije sve. Poklopim i pustim kuhati oko 15 minuta. Kada buča omekša juha se može pasirati. Štapni mikser je moje oruđe izbora pa njime pasiram do fine gustoće za žlicu ako ispadne pregusta samo dodam još vode. Neke buče su jako slatke i zasitne pa nakon kuhanja kapnem par kapi jabučnog octa da se malo izbalansira ta težina. Serviram juhu ukrašenu s bučinim uljem i posutu prženim sjemenkama. Jede se odmah, topla i u dobrom društvu. Mmmm samo pišući ovo jede mi se mirisna krem juha od bundeve!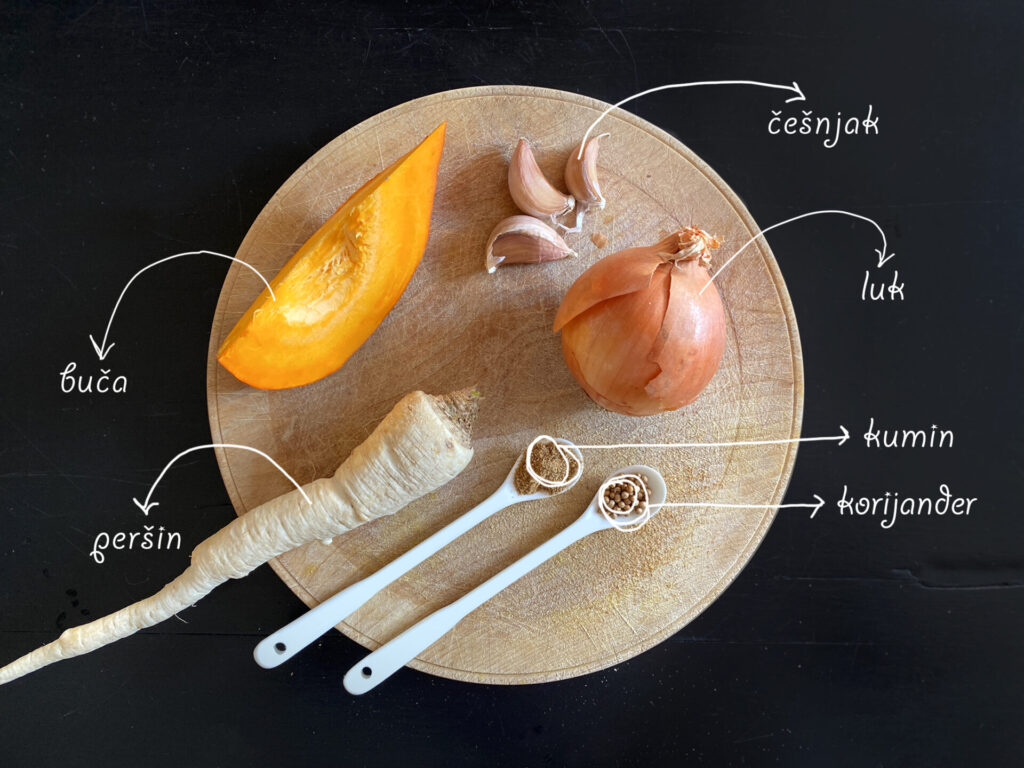 Related Posts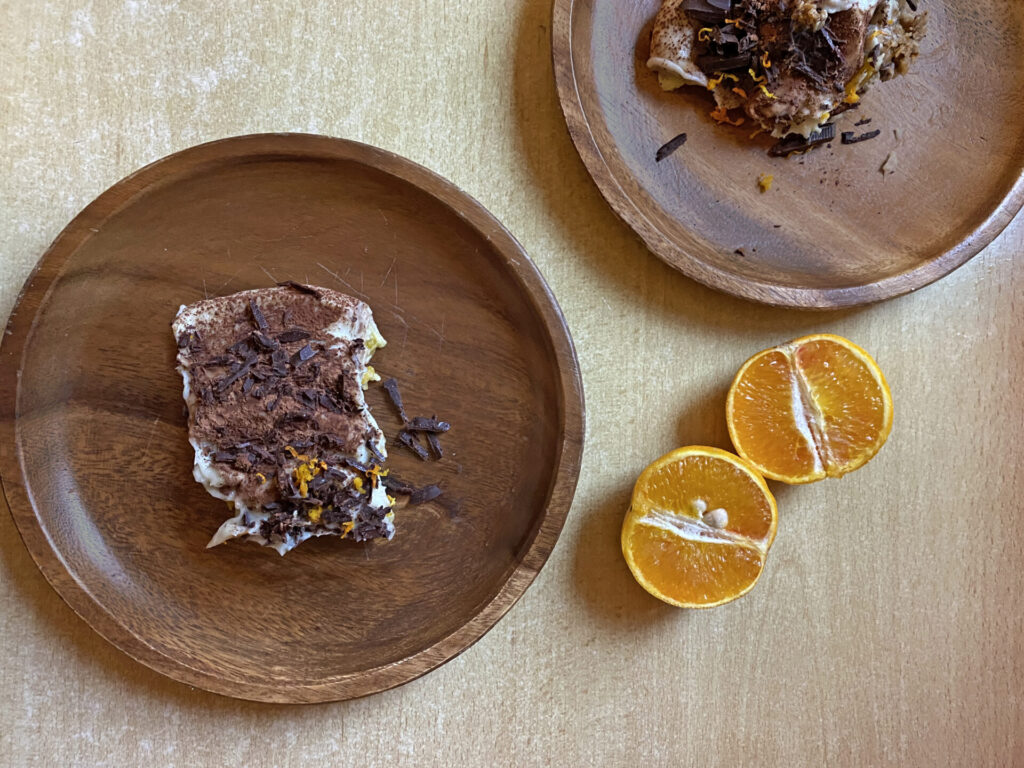 The combination of orange and chocolate gives a Jaffa association, besides that this cake has little to do with Jaffa.
Read more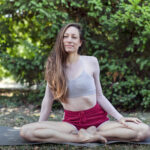 Tena Rebernjak
28.01.2023.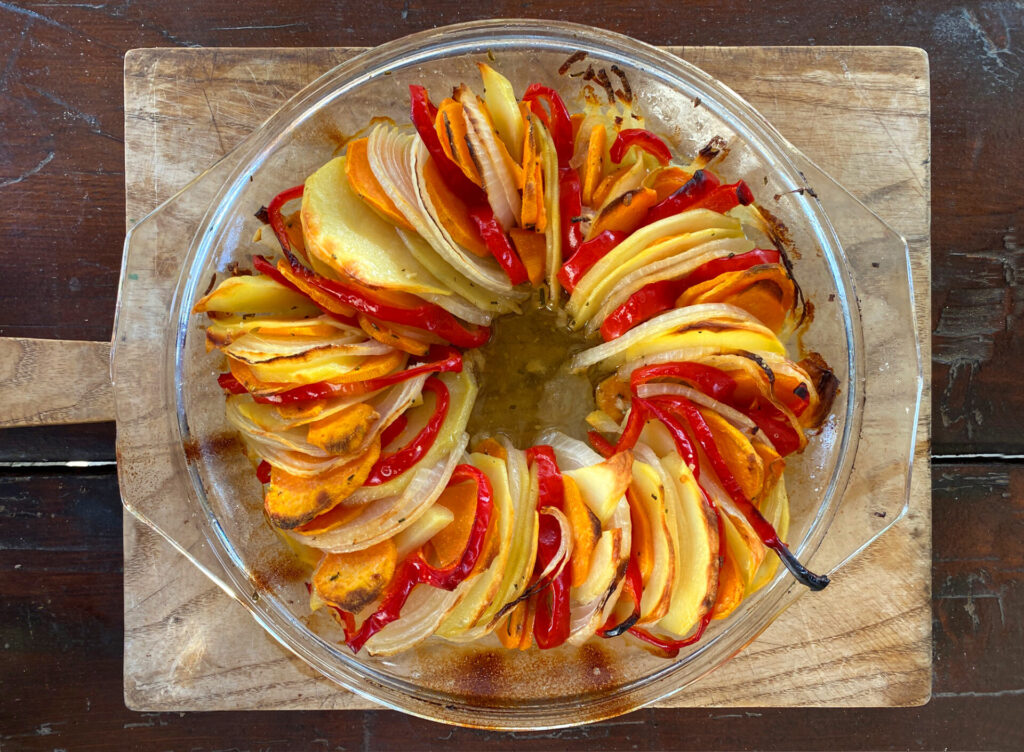 Ratatouille nam je poznat iz crtića o mišu kuharu, u originalu ima malo drugačije sastojke no ja sam posudila ideju
Read more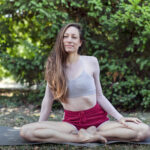 Tena Rebernjak
11.10.2022.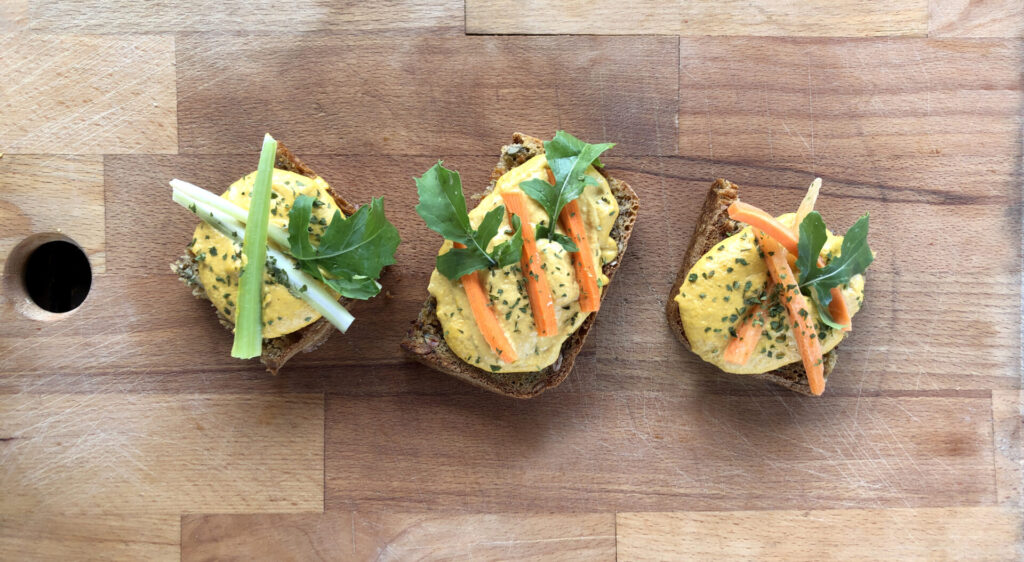 Veganski namazi za male sendviče Nezamjenjivo je otvoriti frižider, a u njemu ugledati spreman fini domači veganski namaz. Doma pripravljeni
Read more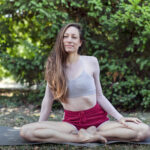 Tena Rebernjak
14.07.2022.