Yoga za mentalno zdravlje
KAKO SI YOGOM POMOĆI KOD ANKSIOZNOSTI?
Sinonim za anksioznost je tjeskoba ili stiska. Tko je stisnut i gdje? Da li je to je osjećaj "stisnutosti" u svojoj koži, nelagoda bivanja zbog unutarnjeg pritiska, kao da bismo najrađe iskočili iz svoje kože? Na Wikipediji piše "Uzrok anksioznih poremećaja leži pretežito u psihološkim čimbenicima, premda postoje dokazi o genetskom utjecaju i neurofiziološkoj podlozi."
Usudit ću se reći da je sve što doživljavamo psiho-somatsko iskustvo. Psiha (um) utječe na tijelo isto kao što i kemija tijela utječe na psihu. Svojim mislima možemo izazvati strah u tijelu, a i tjelesne senzacije straha rezultiraju strašnim mislima. Dakle, iskustvo straha može biti probuđeno iz oba smjera. Bitno je razlikovati ta dva aspekta istog iskustva.
U zadnje vrijeme je popularno "imati pozitivne misli". Naravno da pozitivne misli stvaraju pozitivna osjećanja u tijelu, kojima se smanjuje naša "stiska" no to nije tako jednostavno. Ako nam se pojavi "negativna misao", koju na silu želimo ukloniti i negirati, mi zapravo reagiramo iz averzije prema toj negativnoj misli, što je samo po sebi negativna misao. Prvo trebamo prepoznati tu negativnu misao, prihvatiti je, osjetiti i opustiti se s njom, na taj način imamo pozitivnu misao – misao prihvaćanja i razumijevanja za negativnu. "Negativna misao" je i dalje tu, ali je naš stav prema njoj i njenom energetsko tjelesnom aspektu prihvaćajući i osviješten.
Drugim riječima, učimo biti mirni s nemirnim, mirnim očima gledati nemirno – to je umjetnost radosnog života i prava sloboda.
Prosvijetljeni yogi ili Buddha također osjeća "negativna" stanja tijela i uma, no njihova sloboda leži u tome da imaju mogućnost izbora hoće li im povjerovati ili ne, te u lakoći otpuštanja istih. Super je to u teoriji, ali što kad nas stisne anksiozni panični napad u kojem je pažnja uska i stisnuta, strah pere kroz cijelo tijelo, tresemo se, dah se skraćuje i sve se čini tako stvarno?
Praksa yoge kaže – putem tijela. Biramo vratiti se u tjelesni aspekt anksioznosti i osjetiti protok te snažne energije tijelom. Dozvoliti da tijelo propusti energiju kroz sebe u svojem ritmu, dok mi držimo bistru glavu (dok znamo da postoji širina i imamo svijest o prolaznosti iskustva). Tijelo uvijek ima tendenciju da otpusti, vrati balans, teži zdravlju i ravnoteži, kao i sve u prirodi. Mislima straha i identifikacije s teškim emocijama zarobljujemo anksioznost u svojem sistemu i zapravo time što se borimo da prođe ne damo da prođe.
Dok god istinski ne pristanemo da je to stanje/emocija prisutno, dok god ga odgurujemo i pokušavamo odstraniti stvaramo sve više nemira i anksioznosti.
A, kako pristati? Jezik koji razumiju i tijelo i um je dah. Yogom učimo usporiti disanje, proširiti kapacitet pluća i dahom regulirati živčani sustav. Duboki dah s punom pažnjom u tijelu može nas odmoriti od vrtloga misli koji se već udomaćio. Yoga je trening da se u tim intenzivnim situacijama sjetimo i odaberemo vratiti u tijelo. Praksom budimo tjelesnu svijest, "mindfulness of the body", prisutnost tijelom. Yoga vježbe rade na istezanju mišića i stvaranju prostora koji se u "tjeskobi" i stresu gubi, te vraćaju otvorenost i fleksibilnost. Pomažu nam vidjeti stvari iz druge, šire perspektive, tako malo po malo počinjemo doživljavati iskustva više kroz tijelo, a manje idejama i konceptima. Yoga je put koji nudi način da ojačamo kapacitet samoregulacije i mogućnosti izbora kojim mislima želimo povjerovati. U videima ispod možete pogledati par sati yoge, ciljano namjenjene olakšavanju tjeskobe i poboljšavanju mentalnog zdravlja putem rada s tijelom.
Napomena: "Negativne misli" sam stavljala u navodnike, jer ne postoje negativne i pozitivne misli, postoje samo različiti psihosomatski intenziteti i naš kapacitet da ih puštamo jednako im ne-vjerujući. Ovaj članak ne sugerira prestanak s terapijom ako je ista propisana za neko stanje niti samostalni rad u akutnim stanjima!
Related Posts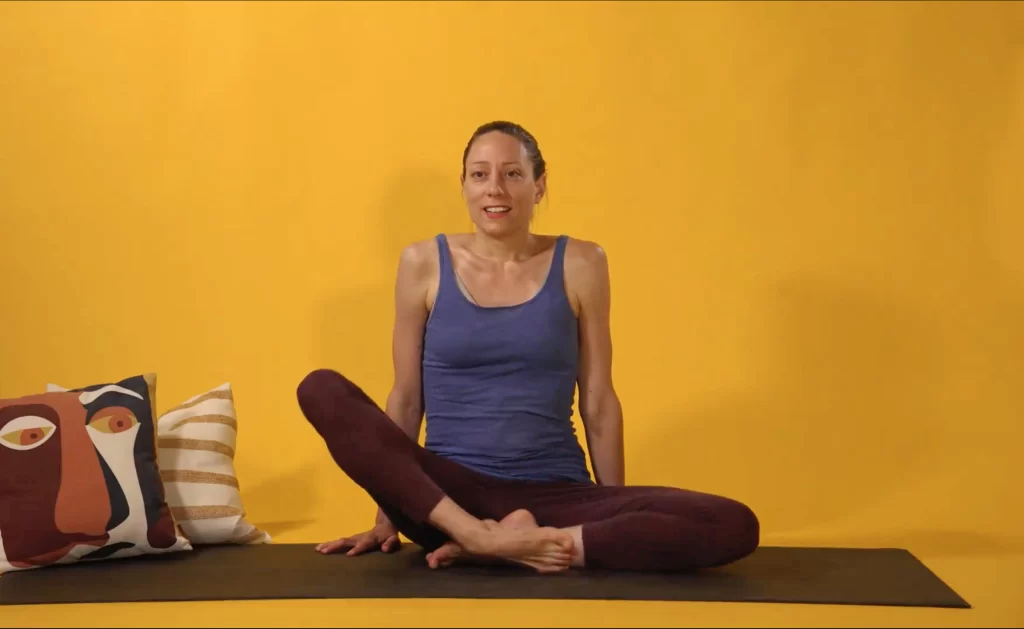 It is wonderful to see the atmosphere created in a yoga class where we are all welcome with exactly what we carry inside us. Everyone will use their body to express the movement in a different way and they cannot make a mistake because that is exactly how it is supposed to be.
Read more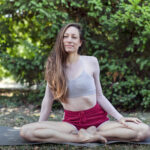 Tena Rebernjak
28.04.2023.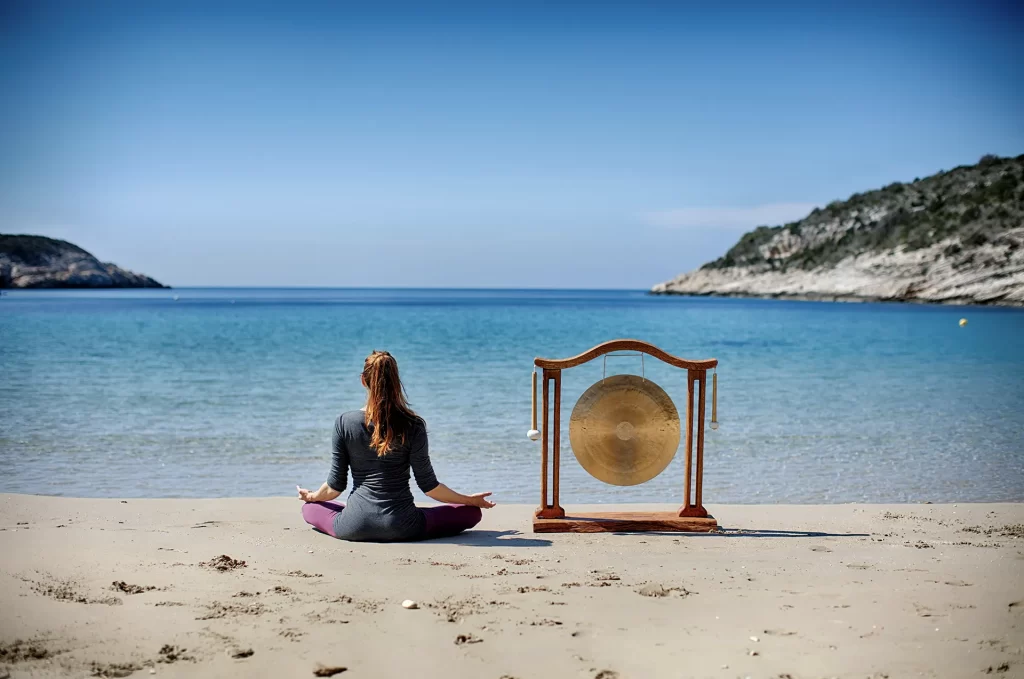 5 yogic approaches to deal with stress Term stress, which we use to describe our psycho-physical state, is a derivative
Read more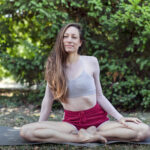 Tena Rebernjak
28.03.2023.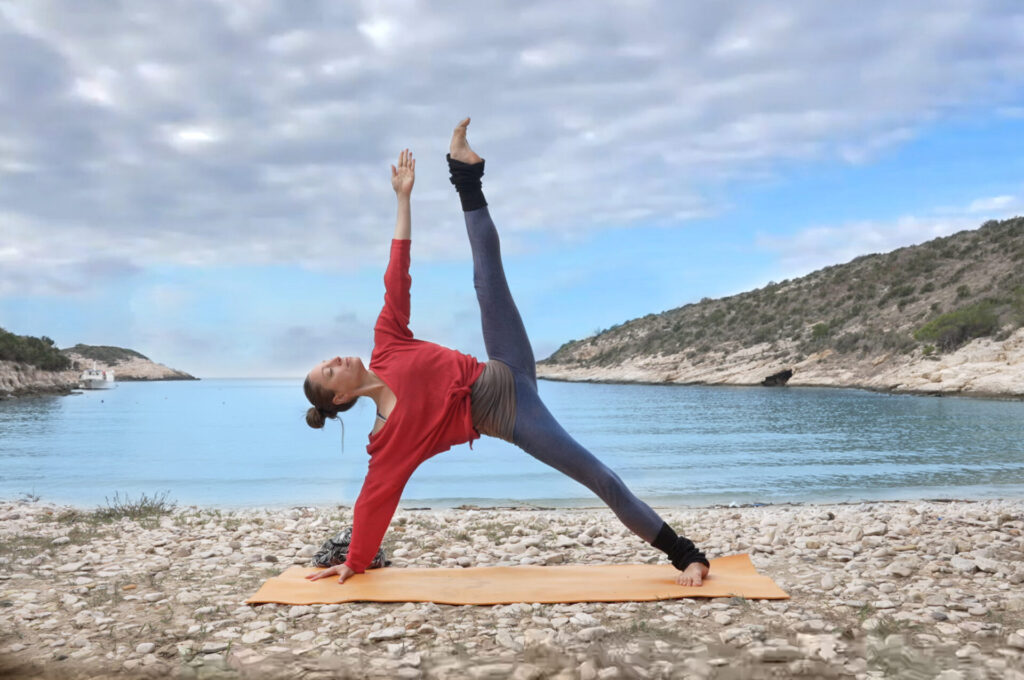 Mindfulness is a way of being, seeing, existing that we practice through meditation. The word mindfulness comes from the Buddha's eightfold path from the term Samma sati, which means "remembering correctly", "remembering to observe", "maintaining awareness". Right means with the right intention, so that we don't allow "poisonous" states of mind to take over.
Read more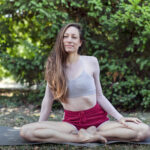 stjepan.tafra
22.01.2023.