Yogijskim životnim stilom težimo bivanju slobodnom od boli i bolesti (emotivne ili tjelesne). Slobodi da živimo punim plućima kako bi izrazili svoju prirodu, ispunili smisao, radili ono u čemu smo dobri i što volimo te kako bi imali konstruktivne odnose s drugim živim bićima i okolinom.
Sloboda u ovom kontekstu znači odsustvo uzoraka djelovanja koji utječu i vrte nas u slijepom krugu auto reaktivnosti (samsara) – dakle sloboda od naših unutarnjih "terorista".
Kao i svaka cjelovita filozofija yoga nudi razne pristupe kako uspostaviti taj životni put, jedna od metodologija je sustav čakri.
Čakre se ilustriraju kao svjetlosne točke u bojama, mandale i vrtlozi što nas može zbuniti jer djeluje mistično, no iza čakri postoji jednostavna znanstvena podloga. Sistem prema kojem su dijelovi tijela uključujući žlijezde i organe koji su smješteni u određenom dijelu povezani s djelovanjem u životu, emocijama, uvjerenjem i voljom. Tijelo proizvodi energiju, doslovno, proizvodi toplinu, snagu, metaboličkim procesima transformira jednu vrstu materije u drugu, stvara novi život, pretvara kisik… Drugačiji dijelovi tijela i različita tkiva zaduženi su za drugačije transformacije, a čakre su postavljene tako da objašnjavaju 7 glavnih centara "proizvodnje" energije.
Kako određeni dio tijela proizvodi energiju te koliko to učinkovito radi rezultira zdravljem i sposobnošću ili obrnuto. Zato su zdravlje i tjelesna energija usko vezani. To je i teza po kojoj Ayurveda liječi.
Yoga promovira opciju da energijama u svojem tijelu možemo upravljati i znati ih usmjeravati. Slično kao i električna energija koje u prirodi ima na pretek, no prije Tesle nismo znali kako je "ukrotiti" i usmjeriti da ju možemo imati u žicama u zidovima i koristiti svaki dan. Tako i naše tijelo proizvodi energiju koja kola cijelo vrijeme i ako nema problema, ne trebamo intervenirati no ako ima možemo je dresirati i naučiti njome upravljati, postati sam svoj majstor (misli i emocije proizvode energiju jednako kao mišići tijela).
Razlog da koristimo ovaj shematski pristup tijelu služi kako bi razumjeli aspekte i potrebe svojeg bivanja kao i "nevidljive uzorke" djelovanja, te pronašli uzrok svojih nezadovoljstava ili čak bolesti.
To je potpuno holistički pristup jer su tijelo i um jedno, jedno u drugome te kroz pokret tijelom uz kontemplaciju i meditaciju možemo promijeniti duboko koljenski neosviješteno uvjerenje.
Moderne metode kao što su, Tjelesno orijentirana terapija, Somatska psihoterapija, Kognitivno bihevioralna terapija, Art terapija, Coaching i sl. pristupi su koji također uključuju oboje, tijelo i um za liječenje, ali govore nama možda malo bliskijim jezikom. Metodologija čakri ima isti cilj kao i zapadni pristup, ali koristi drugačiji prikaz. Svodi se uglavnom kao prvo na osvještavanje, jer ako ne vidimo ne možemo intervenirati i kao drugo na razumijevanje / opraštanje / prihvaćanje sa suosjećanjem. To je naš lijek, recept je jednostavan a za provedbu se trebamo potruditi i koristiti načine koje su do sada naši preci istražili kako bi si pomogli.
Od subote 2.4.2022. kreće ciklus osvještavanja 7 aspekta bivanja – čakri, u kojem ćemo 7 subota za redom sistematski prolaziti svaku čakru pokretom, razgovorom, pitanjima, afirmacijama i meditacijom. Prve subote krećemo s korijenskom čakrom, a više detalja o radionici saznajte na događaju: Facebook eventu cijeli ciklus i Facebook eventu 1. čakra. Više o cijelom ciklusu možete pročitati na web stranici.
Popularna Mula bandha ili prva čakra, izvor snage i stabilnosti. U ovom satu na YouTube playlisti tražimo ciljane mišiće dna zdjelice.
Mišići dna zdjelice su naša baza. U Yoga tradiciji taj dio tijela i njegova funkcija nazivaju se "Prva Čakra". Kada imamo stabilnost i snagu tih mišića ostatak se tijela može na njih osloniti i ostati "lagan". To je kao jako dobar temelj koji drži cijelu kuću, ako je temelj nestabilan kuća propada. Neovisno o yoga tradiciji svaki zdravi odrasli čovjek ima te mišiće stalno aktivne pod upravljanjem autonomnog živčanog sustava. Yogiji su prepoznali kako vitalnost cijelog sustava kreće od dna zdjelice i zato posebnu pažnju stavljamo dolje te aktiviramo svjesno. U Ashtanga yoga tradiciji taj se aspekt zove Mula bandha i služi upravo tome – buđenju energije odozdola te sprječavanju da je gubimo. Danas smo probali dosta suziti pažnju baš u uski dio tijela između sjednih kosti i aktivirati one fine male mišiće – sfinktere i ostalu ekipu pelvične dijafragme. Za vječnu mladost – Mula bandha aktivirana s dahom.
Related Posts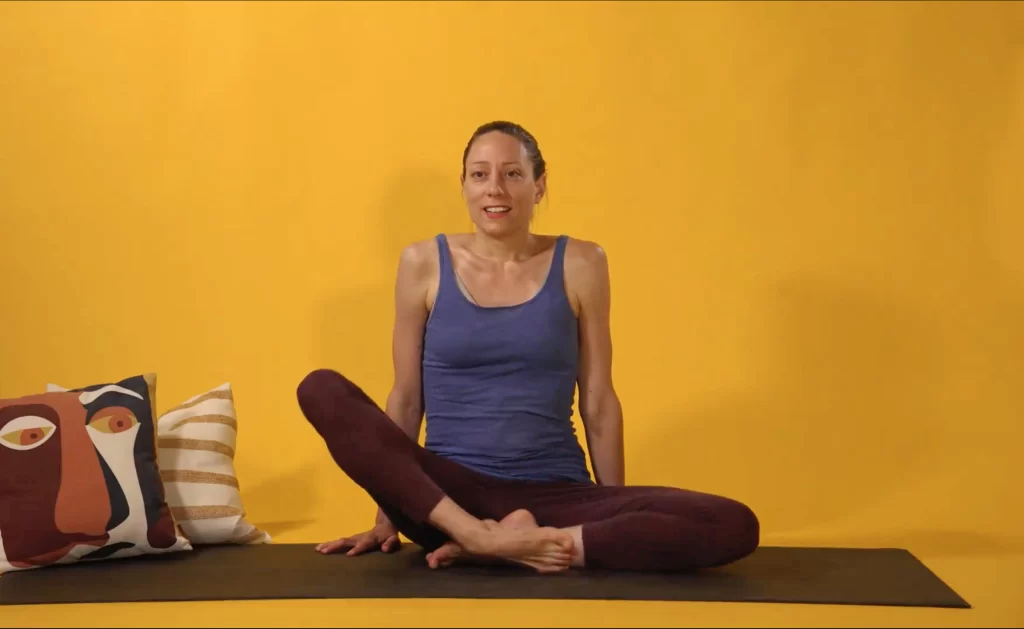 It is wonderful to see the atmosphere created in a yoga class where we are all welcome with exactly what we carry inside us. Everyone will use their body to express the movement in a different way and they cannot make a mistake because that is exactly how it is supposed to be.
Read more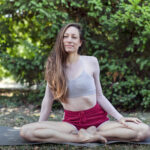 Tena Rebernjak
28.04.2023.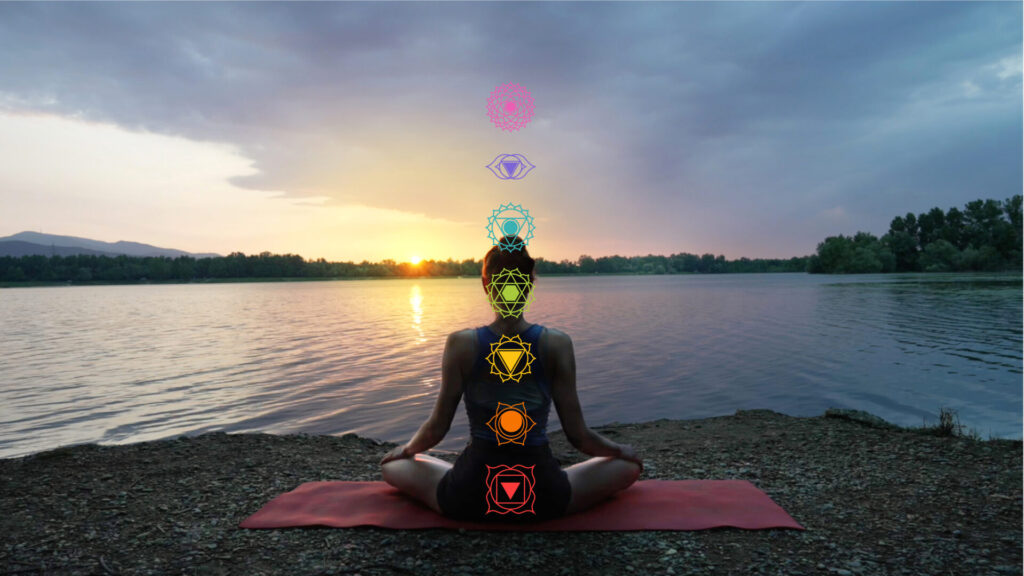 Čakre su često predstavljene kao energetski centri koji mogu biti protočni ili blokirani,a u tom nam slučaju onemogućuju radostan, upotpunjen
Read more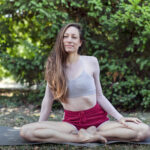 Tena Rebernjak
28.12.2022.
U meditaciji tijelom učimo odvojiti ono što direktno osjetimo od onoga što smo o tome pomislili i zaključili. U evoluciji
Read more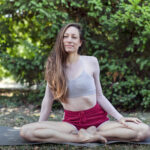 Tena Rebernjak
28.12.2022.